Contemporary dance in Europe is changing, and although the internet allows us to watch its evolution, we only see the fragments of a much bigger picture. Like theatre performances, dance should be seen in the here and now, with the exception of video dance, or else the true feeling and depth of emotions can never be fully captured. Dance is an exchange of energy, which has an influence on the viewers, and brings the audience into the performance. Festivals are a great place to take in many performances within a day or two, and see a part of that picture that is contemporary dance. It allows people to begin to understand what choreographers care about. An example of one of these festival was the Spring Forward Festival which was held in the Danish city of Aarhus,  the capital of European culture this year.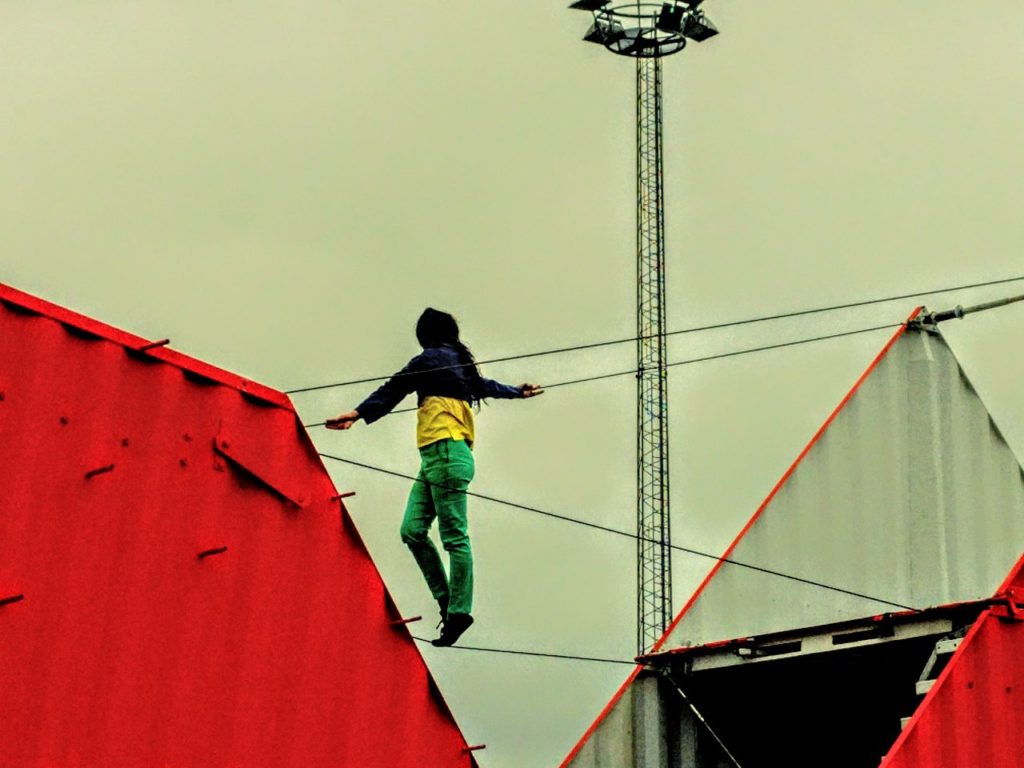 Since 2012 twenty choreographers from all over Europe have shown their performances at Spring Forward. The organizer of this festival is Aerowaves, which was founded in 1996 by John Ashford, the director of The Place theatre in the United Kingdom. The team at Aerowaves watches dance videos they receive, around 600 pieces per year, and choose the top 20 to be shown at Spring Forward.
Auditions are open to anyone who can dance, from children to professionals, there are no limitations. Only one performance will be selected from each country. If Aerowaves receives 20 wonderful videos from Belgium yet only one from Slovenia, they must still choose only one of the videos from Belgium – fairness must be absolute.
Last year there was a dance company called Vozduh, from Krasnodar, at the festival which put on a performance entitled All That I Can Be, done by choreographers Oleg Stepanov and Aleksey Torgunakov. This year was joined by Taiwanese artist Kuan Hsiang Liu, whose new work Karma was commissioned by Cloud Gate Dance Foundation.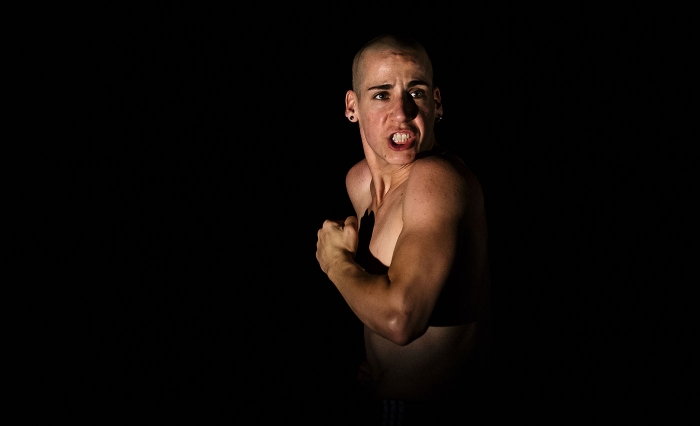 The festival team is very diverse. There are people of all ages and nationalities helping the festival take place. Many of the volunteers are locals from Aarhus, and even elderly ladies can vigorously explain everything you would need to know about festival. Beyond the highly informative volunteers, the organizers were so well-coordinated that it would be impossible to get lost in the program and venue.
One thing that came as a surprise was the number of elderly in attendance. In Russia, contemporary dance is mainly watched by the younger generation, with an exception of some mothers and grandmothers of the performers. The volunteering in Russia is almost completely done by students.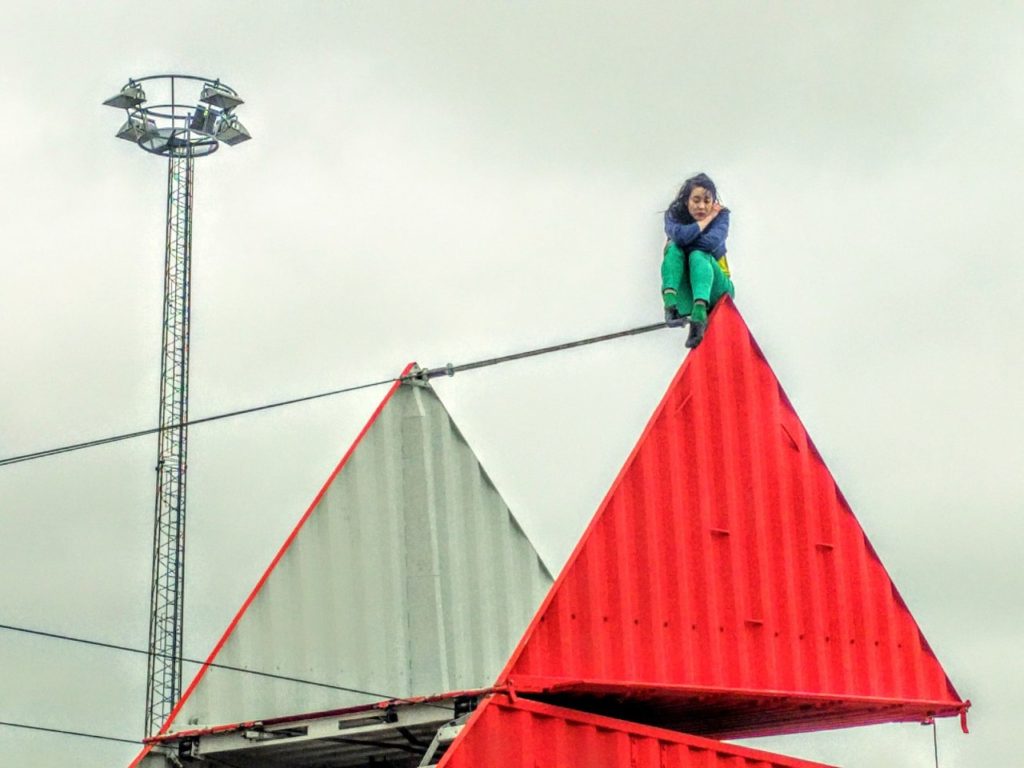 Many performances were complicated, frank and erotic but all of the viewers, young and old, reacted and gave a lengthy applause.
The performances and representations varied in such a way it is difficult to categorize them. Nevertheless we can roughly formulate some of the trends in contemporary dance in Europe today.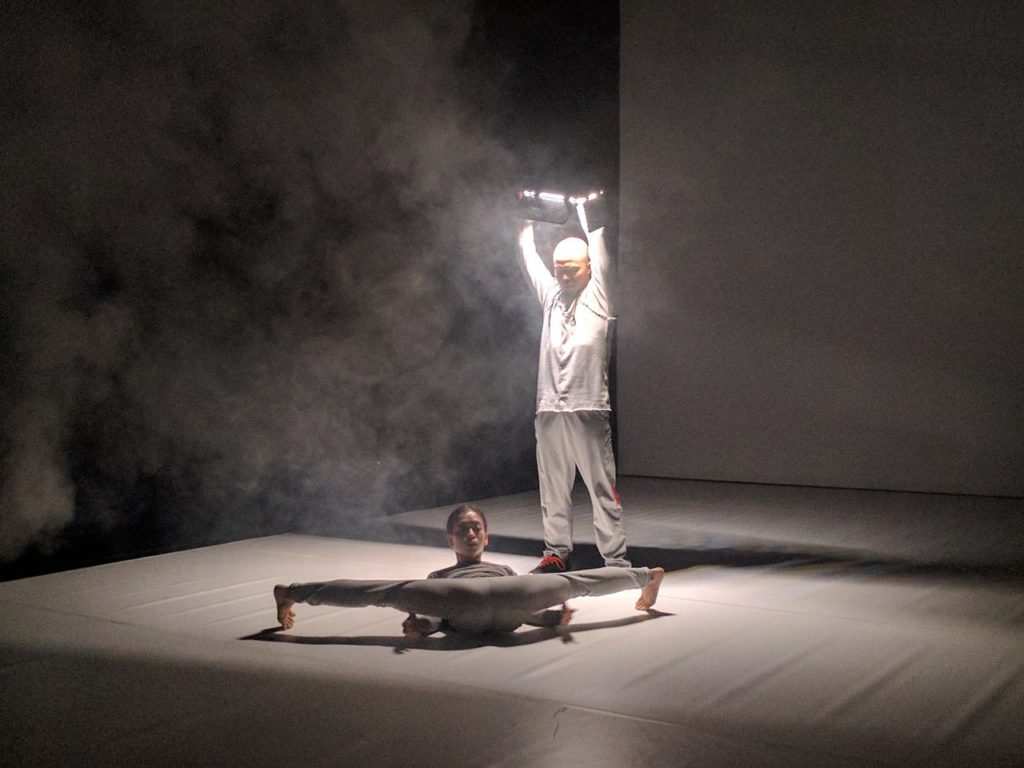 Two performances were about people's relationships with their mothers. We can call this style docdance, a short form of documentary dance. In Kids we hear the dialogue of choreographer Kuan Hsiang Liu with his mother who was in the hospital for seven months undergoing chemotherapy. His mother is trying to remember about her father, a blind fortuneteller, but is unable to even remember which month it is. "What is real and what is an illusion?"- says Liu on stage putting the spotlight on a dancer who depicted his mother and the agony of death.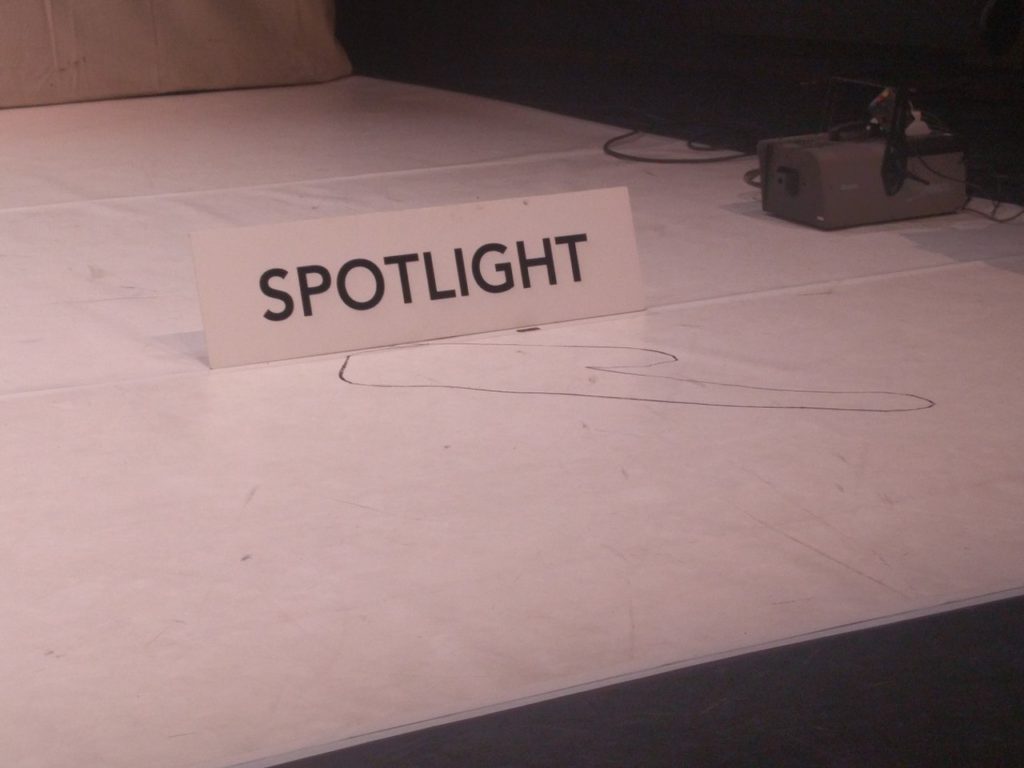 In the performance The Rest is Silence by Norwegian choreographer Hege Haagenrud and British actress Kate Pendry, a story is told of the character's childhood, body aversion, bulimia and her mother. Four stories illustrate the punishment she puts herself through on account of her weight, an impossibility to trust people, a constant guilt, and sense of danger. Every story was a solo performance where each one of the dancers was wearing a big sweater and knitted shorts. The Sound of the author's voice builds the rhythm; their motions are breaking during pauses and prolonged interjections. At the end of the performance the lights go off, we do not see anything but we hear the voice of the author. She reads aloud a letter from her mother – the mother says that she has cancer and that, "You are the best that was in my life. The rest is silence".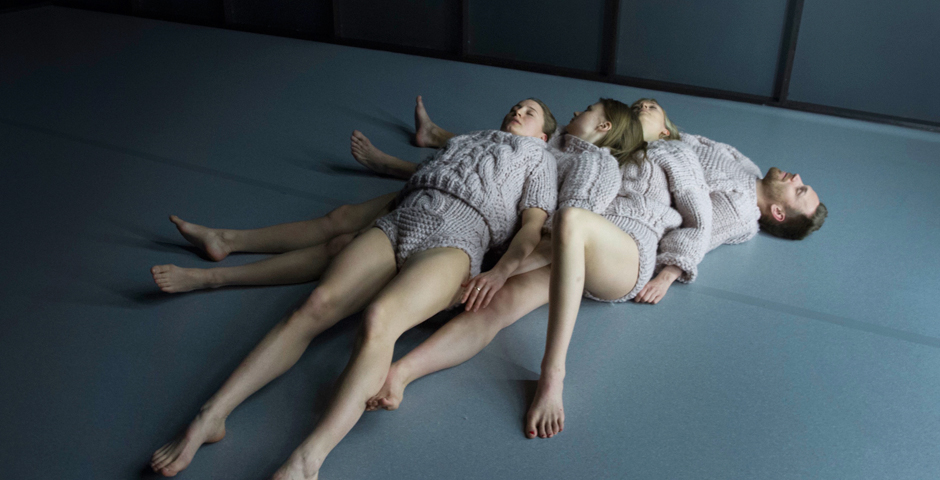 Two performances were perspectives on what unites us. Sinc, by Greek choreographer Anastasia Valsamaki, was a performance where 9 dancers were moving on a square stage ignoring each other or interacting with each other to make sculpture compositions, swirling in a whirlpool of contemporary dance faster and faster. Vocazione all`Asimmetria is a work of Italian Francesca Foscarini with Andrea Constanzo Martini. They manipulate the audience by asking them to close and open their eyes in certain moments. Coming close and looking at them indissolubly, dancing to the recording of a scream, putting a spotlight on them. In the end the audience was nearly demolished by an intense dance.
Syrian choreographer Mithkal Alzghair touches on a topic of the transformation of "Syrian body" through the war and immigration in his work Displacement. He is interested in conflict between roots and exile – how the body reacts on it. Andreas Consantinou, who represents Denmark, shows his idea on the topic of femininity. He made the shocking and outspoken solo called WOMAN performed by a transsexual named Daniel Mariblanca. Daniel showed us all the feminine stereotypes of today – long hair, high heels, tight dresses, sexual exploitation and even the part of body that defines women from men. In his performance, stereotypes are breaking on its way to the audience. In the end when she (he?) is standing with his back facing the audience and nodding his head from side to side for 10 long minutes, it seemed that she is a two-faced androgyne, who is changing all time.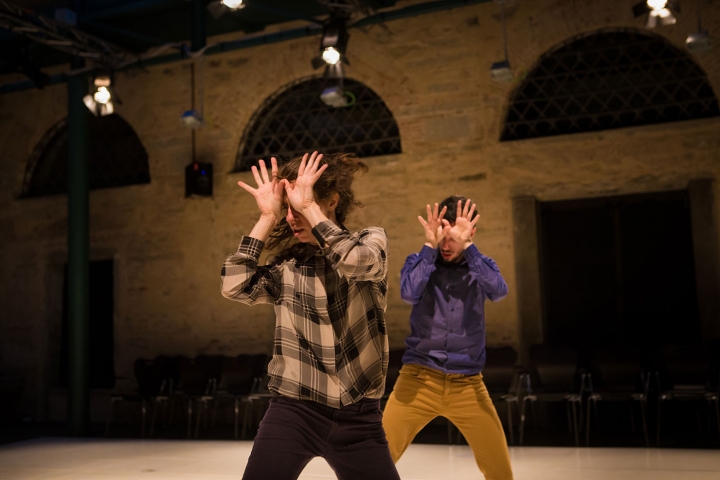 During Classical Beauty, by Taneli Torma of Finland, the audience could relax and even laugh a little. Taneli Torma was running on the spot for 10 minutes before breaking into classical dance in an ironic notion. An entourage of corps de ballet girls accompanied him. The girls danced as if they were worn out ballerinas, whose weariness led to sloppy movements and incorrect form. British Luke Baio and American Domonik Grunbuhel in their work Ohne Nix showed the process of creating the performance about "nothing". In fact, their faces projected on the stage were doing all the talking and the performers themselves were demonstrating and dancing. They were making one body out of two using the mirrors, projecting their faces on their bellies, taking off their clothes and offering the audience to imagine anything they wanted.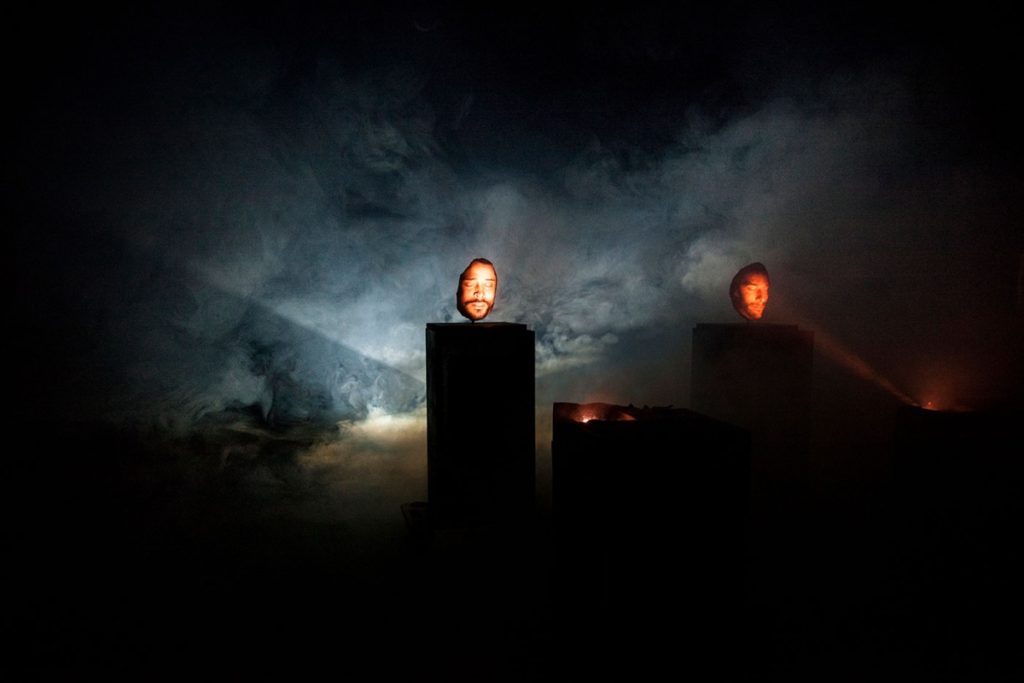 Your mother at my door was an ironical performance by Hungarians Emese Cuhorka and Laszlo Fulop. That was a dry contemporary dance. Both of them, long-legged, were dancing freely illustrating situations of our everyday life. Polish choreographer Renata Piortowska-Auffret contemplated about death, her skeleton and performed danse macabre using the pictures from medieval book. It was a curious, ironical and scary all at the same time. In the end of her performance, she dragged out a skeleton and enacted the agony of dying, a dance scattered its bones on stage.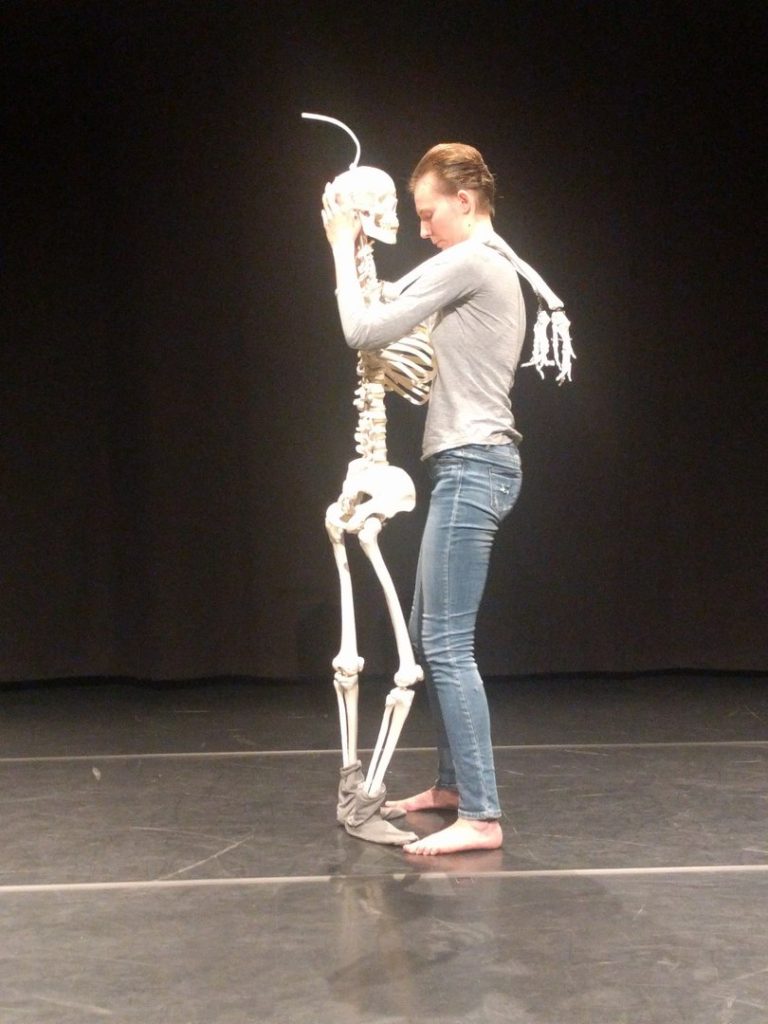 There were two performances based on revision of masterpieces. In Bolero a couple of dancers from Spain performed choreography of Jesus Rubio Gamo (I am pretty sure everyone wanted to jump like this when Ravel's music was played). In Monumental German performer Martin Hansen deconstructed the "Dying Swan of Pavlova". He talked about the composition, light, included the text of Russian review of Anna's dance, marked himself on the floor as if he was killed, and even cards with the words «darkness», «spotlight», «monumental» were placed upon the stage.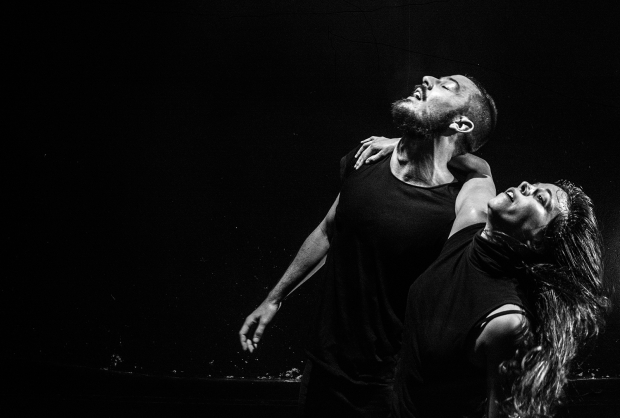 There were also two works where the scenography was more of a dominating factor than the dance itself. Guide by czekh Vera Ondrasikova is a performance where the audience is put into surreal world with the help of smoke and laser. The audience is floating on the clouds while two dancers emerge from the fog, attempt to move a wall of light, and look for connection between past and future. In the performance Me too by Norwegian Kristin Ryg Helgebostad five blonde girls are wandering and stomping as if they were in a magical forest consisting of canvas, smoke, lights and bells which they ring in semi-darkness.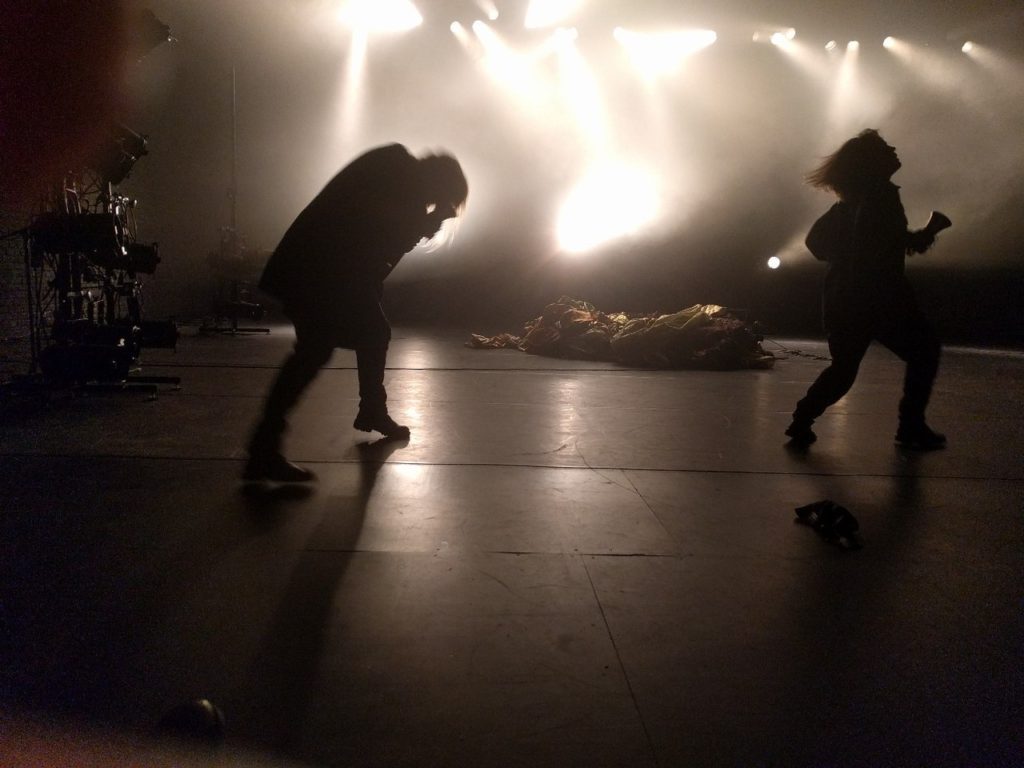 Origami was the only outdoor performance. A fragile Japanese Satchie Noro fearlessly climbed on an iron red shipping container and balanced without safety ropes. Meanwhile the container was opening and shifting like origami, seagulls were flying around wailing and the performer's hair was blowing in the breeze. It was accompanied by ethnical music making the "industrial poetry" happen, where the iron symbol of globalization and delicate human body go hand in hand.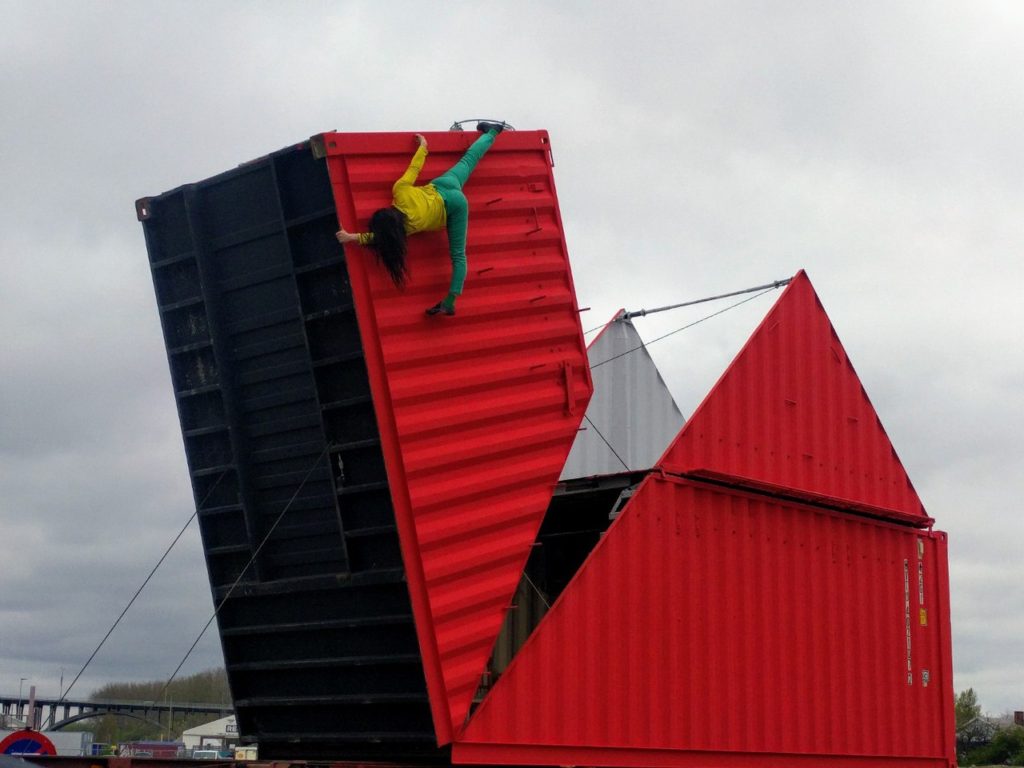 A lot of body movement and dance were presented at works of Botis Seva and Linda Hayford. Both of them mixed contemporary dance with hip-hop and popping. Daniele Ninarello had a performance where he was following the saxophone music of Dan Kinzelman, which made his body seems like it was made in computer graphic. Alessandro Schiattarella showed a nervous dance of hands in Altrove. He was illustrating a story of his life, a gradual atrophy of the nerves and muscles in his hands. The Slovenian Žigan Krajnčan and Gašper Kunšek connected in Alien Express. Oona Doherty could not join the festival, therefore her video Lazarus and the birds of paradise was shown. In the video performance, she wears all white and follows the ambivalent combination of church singing and the swearing voices.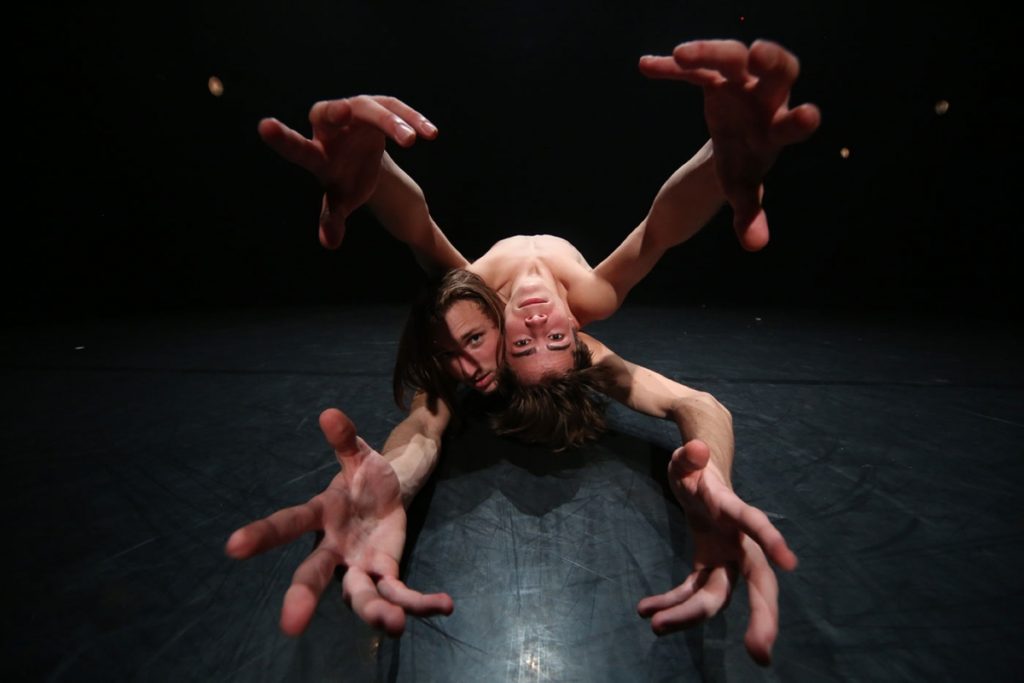 Twenty performances from all around Europe give you a vague idea of where contemporary dance is going these days. The idea of dance as a rhythmic movement to music does no longer exist. It is replaced by chaotic body movements and body reflection. There was not a single performance based on piece of literature in contrast to Russian where it is a popular topic in contemporary dance. Nor was there a dramatic dance where in Russia the dance is still influenced by the soviet school of ballet. Nevertheless, there was a very powerful energy exchange between the performers and the audience. Every performer gave to the audience all he could. My final thought is not a new idea, but it is definitely a sum up of the current dance situation. The beauty in its purest form has left the European contemporary dance and has been replaced by tremendous energy and reflection in motion.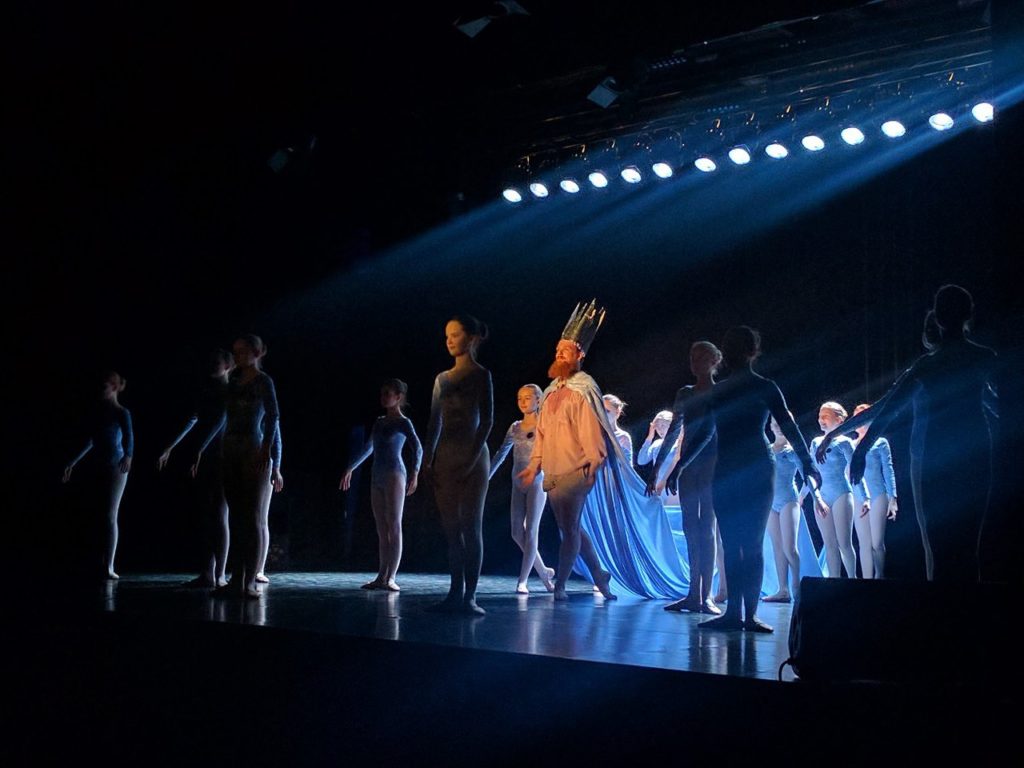 Text: Nina Kudyakova
Photo: author, Spring Forward
Special thanks to Adelya Kudyakova and Scott Young for help with translation and editing!