On the 30 of May  the laureates of the Benois de la Danse Prize were announced on the historical stage of Bolshoi Theatre. Hugo Marchand (etoile de Paris Opera Ballet) got an award The best dancer. We talked to him about his experience in ballet and Benois de la danse.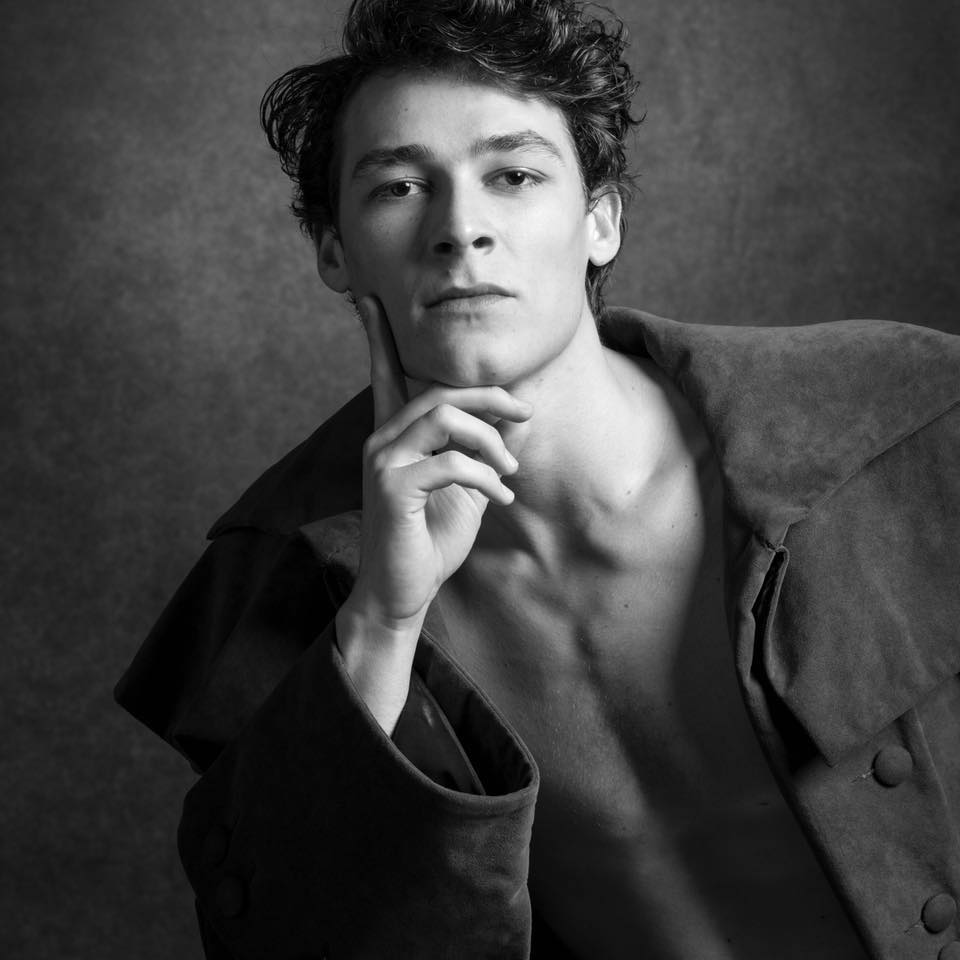 In what moment did you realize that you want to dedicate your life to dance? And when you began to study classical ballet at nine, was it your decision ?
I was first a gymnast and at the age of 9, I decided to begin ballet. I just can't explain it. I see it in a very spiritual way. I think that we all have a gift. We all have a talent deep down. It just appears to me very early that I had to dance. It wasn't really a choice. It was more like a need. I took this decision alone and my parents were great to accept this. After my first class, I knew that I had to dance. Sometimes I see ballet as a seed that has grown up and bloomed in my body. If I don't dance for several consecutive days, I feel very bad.
Who was your favorite teacher in ballet school?
My favorite teacher was Eric Camillo. He is now a close friend of mine.
 What was your idol in dance and what choreography impressed you the most when you were studying?
My idol was Nicolas Le Riche (was étoile of Paris Opera Ballet till 2014 – ed.). He is a true artist. His technique is so precise and powerful and at the same time he knows how to embody ballet characters with a real humanity.
When I was at school I remembered that the choreography that impressed me the most was «Genus» from Wayne McGregor. It was so new to see this on stage. The music was awesome and the dancers too.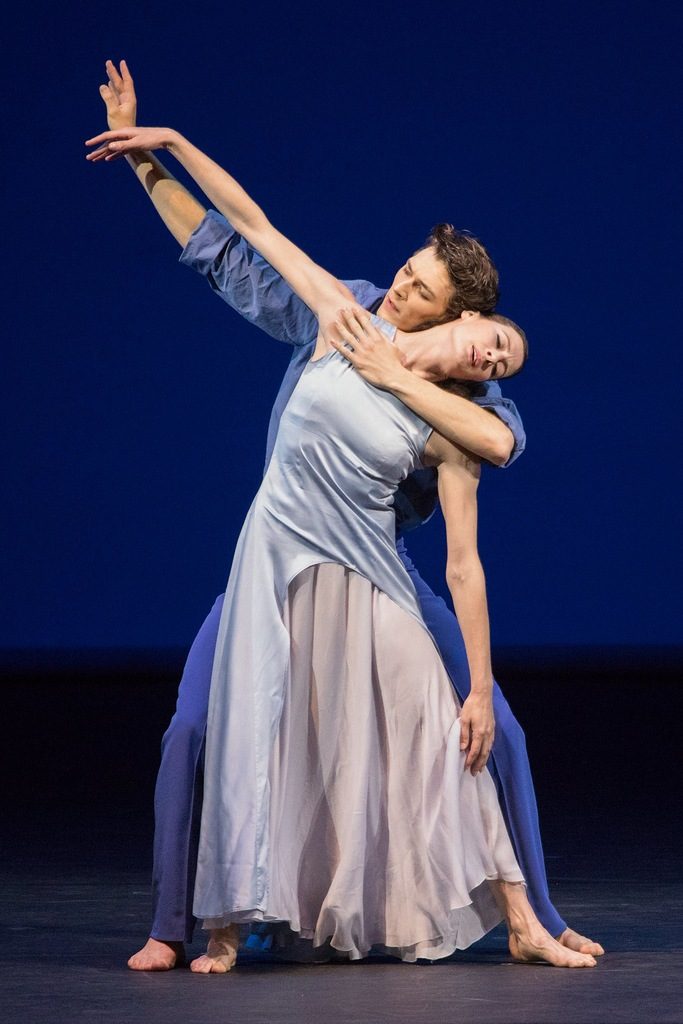 You joined the Paris Opera Ballet company at the age of 17 and was promoted to first soloist in 2015 at the age of 22. What difficulties did you have when you began to work as a dancer and then as a soloist?
When I entered the company it was very hard. The 2 first years were very boring, I never went on stage because I was an understudy and I was too tall to be in the Corps. When Benjamin arrived he decided to cast me on «Nutcracker». I had no experience at all, this was very frightening. I would say that the biggest challenge was to deal with all the stress and apprehension before going on stage.
You have danced in so many classical and contemporary ballets. Which choreography you prefer the most – classical or contemporary?
I think that I like classical most. There are many different moments in a career. At my age, I am in a good shape and it's easier to go through a 3 acts Ballet. I think that when your body gets less powerful, you feel more at ease with contemporary work. It also requires an artistic maturity that you might not have at a young age. But I am really looking forward to discovering contemporary artists.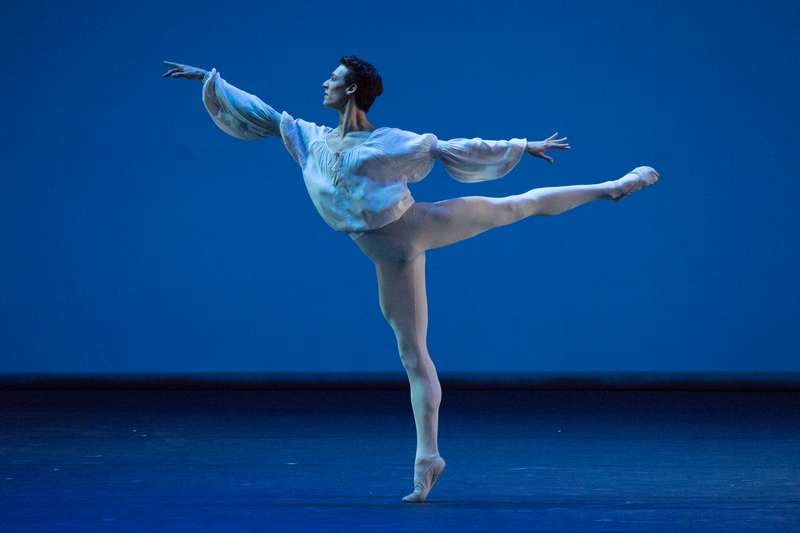 What are your favorite roles?
My favorites roles in ballet are the roles that tell love stories. For example Romeo, Des Grieux, Onéguine, Armand.. For me this characters are so humans, it is so interesting to work on. You can truly give yourself to the audience during the performance.
Which is your favorite partner? And whom do you want to dance with (not from Paris Opera)?
I have a special relationship with Hannah O'Neill. We mostly danced together outside Paris, during galas or special events. Watching Olga Smirnova at the Bolchoï during the Laureates Gala was a true revelation. I talked to her after the performance and I dream to be on stage with such a refined and intense artist.
Is there some choreographer you didn't work with but want to?
I would love to work with Mats Ek. I've never worked on any of his ballets. I also wish
to work with Jiri Kylian again, I performed «Tar and Feathers» and «Symphony of Psalms» last winter. Moreover, I really want to work with Forsythe again and I'm looking forward to meeting unknown or less famous choreographers and share our experiences in the studios and on stage.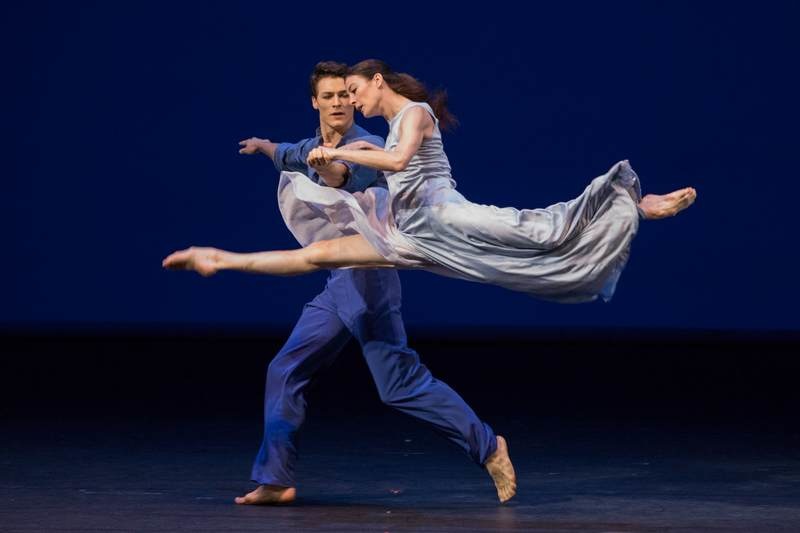 I read that Millepied made his «Clear, Loud, Bright, Forward» based on individuality of young dancers. How it was created?
This creation with Benjamin happened for the opening of his first season with POB. It was quite an event. I loved to work with Benjamin. His whole work is built on a precise musicality and fluidity. This creation was very special because he wanted to use the company's new generation of dancers. We were all less than 30 and we were all friends. The atmosphere was very nice and we all felt privileged. Benjamin was very inspired and he surrounded himself with a great team of artists : Nico Mulhy (the composer) and the UVA (a group of light and visual artists).
How it was to dance in «Black Works I» of Forsythe? One soloist once said that after «In the middle, somewhere elevated" she sweated with blood.
I really enjoyed a lot taking part to this Forsythe ballet. In my opinion, it is a masterpiece, William Forsythe is a real genius ! The whole process has been passionate and very smart. This remains one of my best ballet experiences. The piece is quite hard, the solos are particularly fast and ask a lot of stamina and resistance. But the music is so exciting that it gives you so much energy. The whole process of creation during 2 months helped us to do the best we could : I have never felt so ready for a ballet before. Billy knew perfectly how to give us confidence and to trust ourselves. I have to say that this was a blast. I have rarely enjoyed so much being on stage.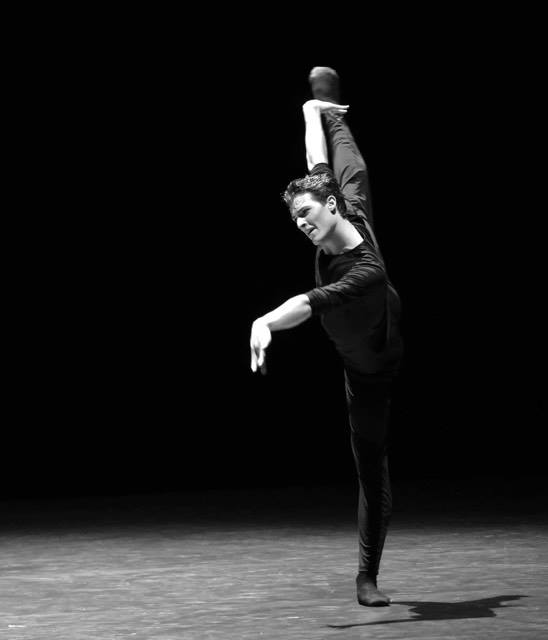 How many times were you in Moscow on Benois de la danse?
This year was the third time I came for Benois de la Danse. The first time I came to perform with Dorothée Gilbert for the Gala. We danced the Bedroom pas de deux of «Manon» and «Cinderella». Last year I came as a nominee. Marie-Agnes Gillot nominated me for my interpretation of Solor in «La Bayadère». And this year Brigitte Lefevre nominated me for my interpretation of Romeo.
You got an award  Benois de la danse for role of Romeo from ballet of Nureyev «Romeo and Juliet». Was the role  difficult ?
For me this choreography of Nureyev is one of the hardest I have ever worked on. What is very hard about this choreography is that there are many steps. We used to say that in the Noureev choreography you have one step on every notes of the music. You have to dance fast and have a precise coordination otherwise you just kill yourself in the middle of the pas de deux. Also this pas de deux is very hard because you are already out of breath when you begin to dance with your Juliet. All the beginning of the duet is a sequence of little solos that ask control but also velocity and strength ( with the double assemblés manege ).
But what I truly love in this pas de deux is that it represents love in a very human way. When 2 teenagers are in love, they get excited, emotions are intense, they want to share it in a very generous way. And in this Noureev version, the tiredness helps you to
give yourself completely to your Juliet. You just let go completely because you have no choice if you want to go through the whole pas de deux. For me it's a Masterpiece.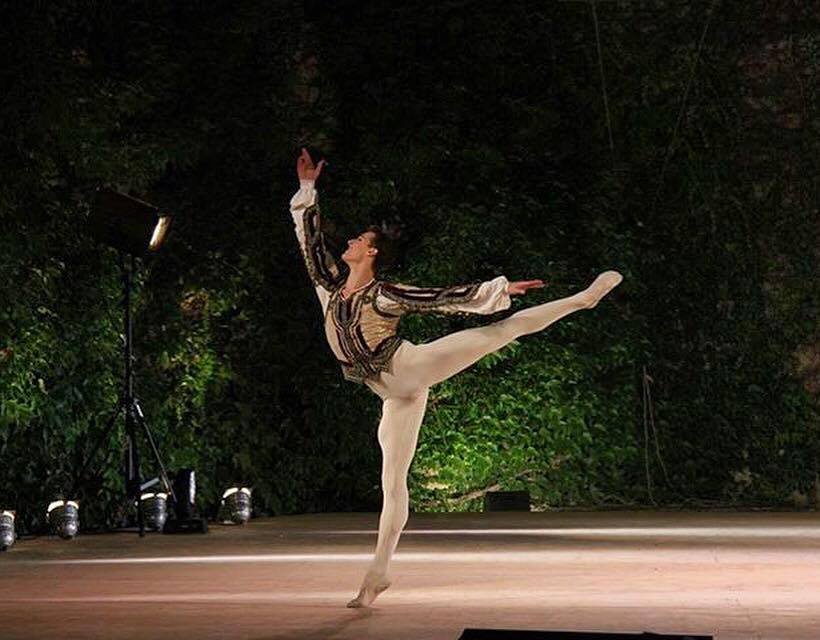 If you were a judge of Benois de la danse, whom did you choose?
It's so hard for me to tell my opinions about the other choreographers and dancers of this year because I have not seen their performances or creations. I am very impressed by the work Cristal Pite made for Paris Opera Ballet. But I am also a big fan of Sidi Larbi Cherkaoui and Akram Khan.

I am very happy Ludmila got the Benois, she is a true artist. Also I am disappointed Nina Kaptsova didn't win it, she is a beautiful artist too.
For the men, I am so proud to share this award with Denis Rodkin who is a magnificent dancer. Brooklyn Mack is also something… And Davide Dato…
What role are you working at now in Paris Opera?
I am actually working on 3 different ballets these days. I am preparing a creation by Sebastien Bertaud called «Renaissance» for next week. I am also rehearsing James in «La Sylphide» from Pierre Lacotte for the 1st of July, I am dancing the Premiere with Amandine Albisson. And finally I am working on the first pas de deux of «Emeralds» ( «Jewels» — Balanchine ) for a tour in NYC at the Lincoln Center in July.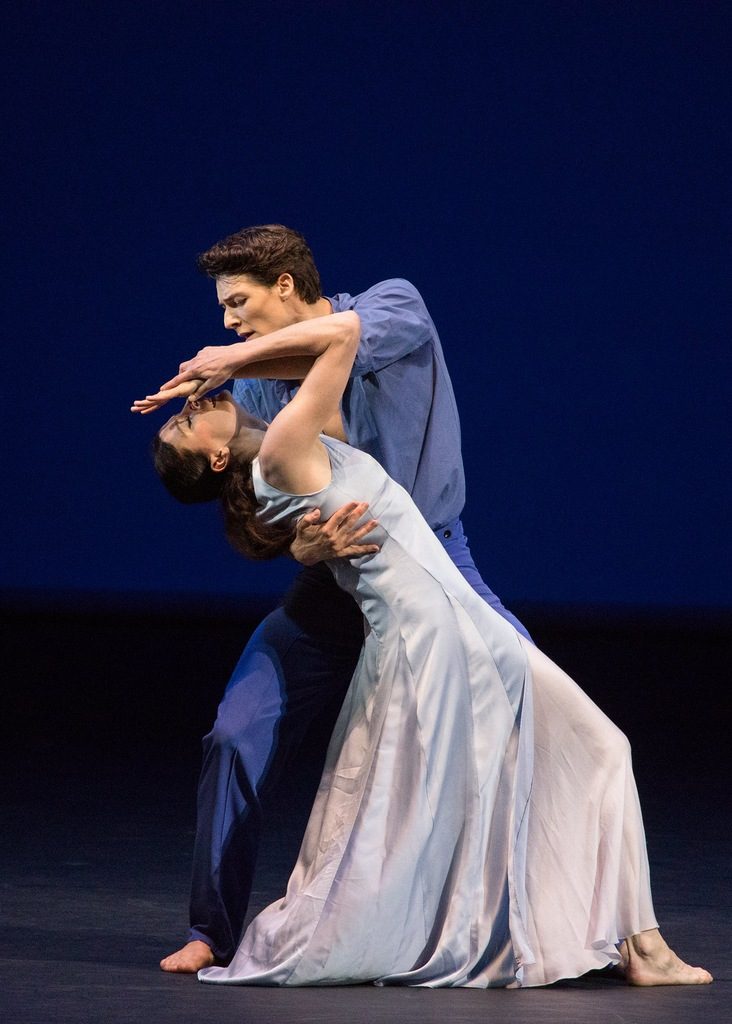 Do you think about making a piece as a choreographer or you see yourself only as a dancer?
I have to be honest, I think that I don't have any talent as a choreographer. And it also
doesn't interest me that much. After my retirement I wish to become director of a ballet company or to do something completely different. It's also so interesting and exciting to have 2 different careers in one life.
Talked: Nina Kudyakova