Пишу этот пост в небе – маршрут Балтимор-Сиэттл. Это наше первое большое путешествие с компанией: из Ланкастера на автобусе мы доехали до аэропорта Балтимора (штат Мэрилэнд), а из аэропорта Сиэттла уедем в Якиму, где нас ждет наш первый театр. Первая трехнедельная фаза репетиций подошла к концу, и пришло время технического прогона.
Якима, по слухам, ничем не примечательный городишко, затерявшийся в долине штата Вашингтон, как говорится, in the middle of nowhere. Однако, так уж сложилось, в этом городишке расположен оснащенный по последнему слову техники театр, в котором проходят технические репетиции и предпремьерные показы практически всех гастрольных туров бродвейских мюзиклов. С Якимой мы увидимся лишь через несколько часов, она нам только еще предстоит, так что пока – о последних дня репетиций в Ланкастере.
Наш реквизит погрузили в грузовики и отправили в Якиму еще несколько дней назад – буквально в течение часа мы лишились наших передвижных лестниц и кроватей, витых колонн, цирковых снарядов, деревянных мечей и перьевых вееров. Цирк уехал – клоуны остались. Остались «голыми» и осиротевшими без уже ставших родными декораций. Поэтому фокус сместился – на игру, вокал и хореографию в чистом виде, что позволило очень добротно «почистить» нашу работу. Мы уже прогнали мюзикл 4 раза без перерывов, в том числе и перед продюсерами, ощутили этот «поток» — состояние, в котором перестаешь волноваться за материал и уже начинаешь получать удовольствие от исполнения. Own it.
Как-то так вышло, что я ни разу не упомянула здесь о самом важном человеке, «сером кардинале» труппы, без которого нельзя было представить репетиционный процесс – это stage manager, Дэвид, который будет нашим единственным начальником в туре, когда мы уже начнем непосредственно колесить по штатам с готовым шоу. Именно он составляет расписание, решает, кто кого заменит в случае форс-мажора, следит за целостностью реквизита и вообще, чтобы все работало и все работали. Уже не представляю свои вечера без его длинных е-мейлов с расписанным с точностью до 15 минут расписанием на следующий день.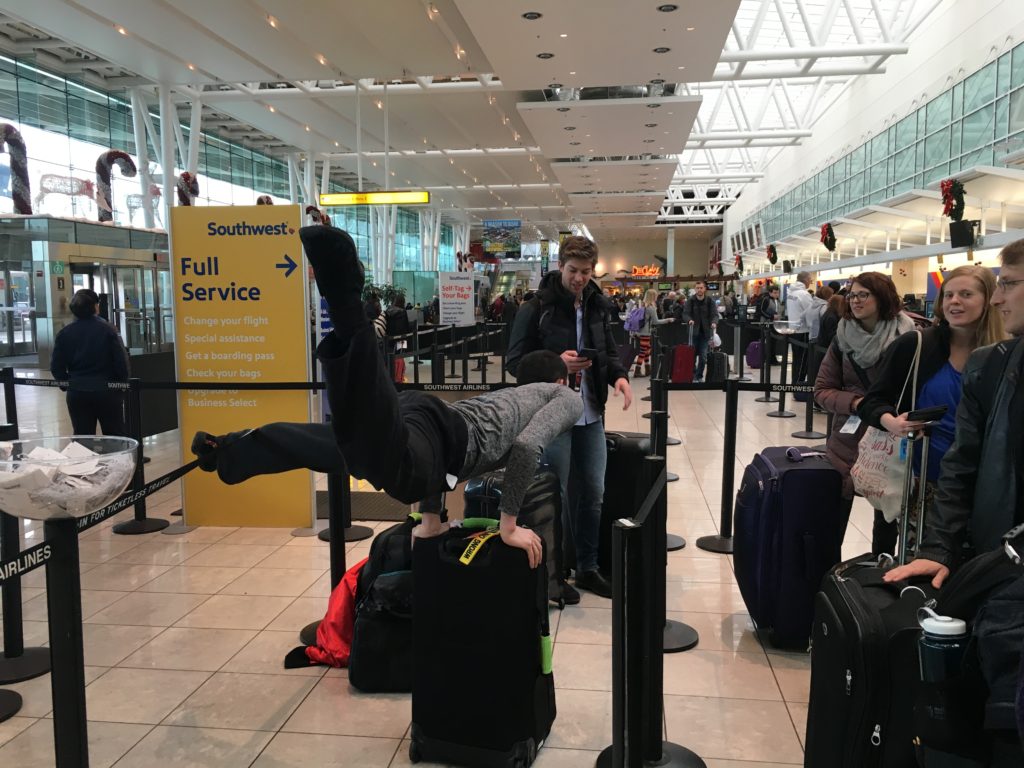 Компания уже кажется семьей – наверное, естественное явление для таких неестественных условий, при которых люди целыми днями живут и работают в небольшом коллективе в ограниченном пространстве, все оторванные от своей привычной среды, причем в этой работе требуется довольно высокая степень доверия – шоу не лишено рисков из-за цирковой составляющей. Мне еще очень и очень повезло с компанией – никакой заносчивости, высокомерия, звездности. Профессионализм, пытливые умы и дружелюбие – как на заказ.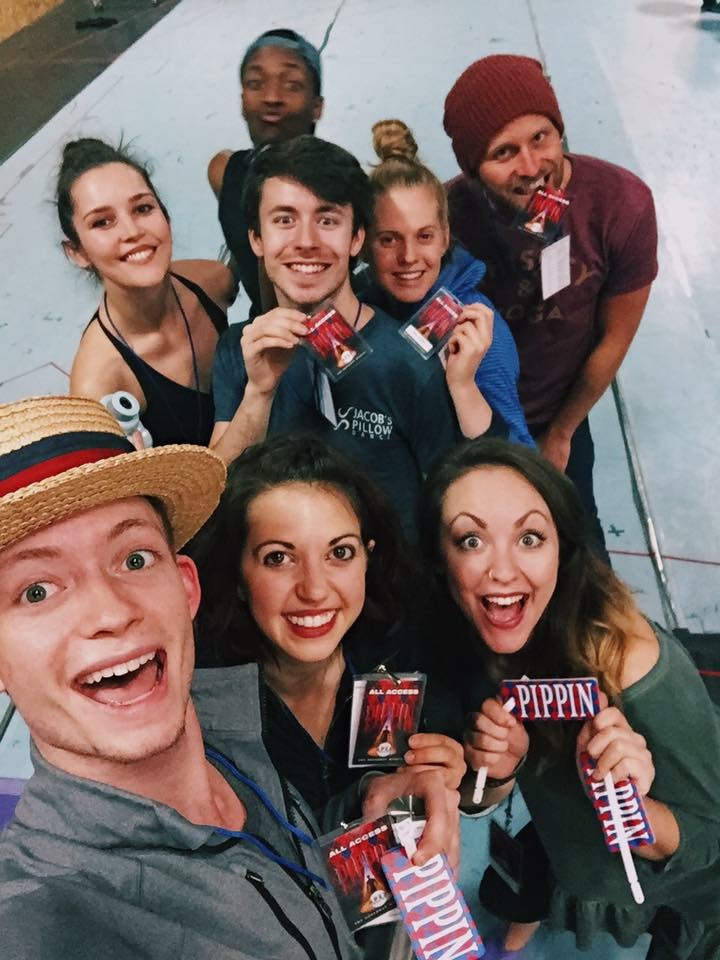 Все глубже проникая в суть сценария, во многом благодаря работе с Мией, нашим режиссером-постановщиком, которая ассистировала главному режиссеру на Бродвее в 2013, я начинаю по-настоящему любить эту работу. Честно говоря, после этого мюзикла я даже и не знаю, какие сюжеты меня могли бы заинтересовать. Пиппин ищет свое призвание, то, что «наполнило» бы его жизнь смыслом и сделало бы ее произведением искусства, а его самого – выдающейся личностью, однако, разочаровавшись в быстро блекнущей пестроте предложенных ему захватывающих сценариев (мы, персонажи-трикстеры, то отправляем его на войну, предлагая испытать адреналин битв, то кидаем в пучину разврата и устраиваем оргию, предлагаем попробовать себя в религии, искусстве..), Пиппин выбирает любовь простой девушки (вдовы, да к тому же с ребенком). Он доходит до абсурда в своем стремлении прожить неординарную жизнь, и, когда трикстеры в слепом экстазе пытаются заставить его сгореть заживо, прыгнув в костер, обеспечив себе тем самым бессмертие в славе, Пиппин «прозревает». Он проходит путь, полный приключений и чудес, но возвращаетс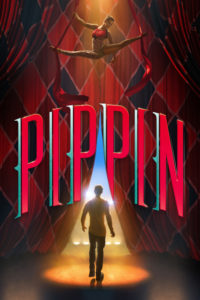 я к тому, что всегда было рядом: он находит внутри себя любовь.
Не о каждом ли из нас этот мюзикл?..
Так или иначе, весь замысел раскрывается лишь в финале – самой драматической части шоу. В жизни уже налицо профессиональная деформация – некоторые ребята всерьез сливаются со своими персонажами, что отражается на взаимоотношениях внутри труппы. У королевы бурный роман с королем, Нэйш (Пиппин) легко ведется на всякие розыгрыши, а я… ну, я богиня оргий, что уж тут.
***
Пока публиковался этот пост, мы уже обустроились в Якиме, освоили нашу первую (восхитительной красоты!!) сцену и встретили Новый год. Обо всем этом — в следующий раз!
Другие записи Джазового дневника:
Первые дни репитиций — мозг кипит