Every year, Diana Vishneva's festival "Context" showcases the best of what is happening in contemporary choreography around the world. In this year's opening gala concert, in addition to Béjart Ballet Lausanne, Ana Laguna, and Aurélie Dupont, a dancer from the TanzLuzerner Theatre performed – Dor Mamalia. His self-choreographed 5-minute-long work "I Choose You" amazed more than just the audience – after the performance, Dor was approached by Mats Ek, Ana Laguna, OhadNaharin, and many others who congratulated him on his work. We also were struck by the specifics of his unique and distinctive technique and decided to speak with Dor after the festival. As we learned, Dor has a long list of places where he has worked as a dancer – Kibbutz Contemporary Dance Company, Vertigo Dance Company, Fresco Dance Company, Idan Sharabi& Dancers, and the Israeli Opera, among others.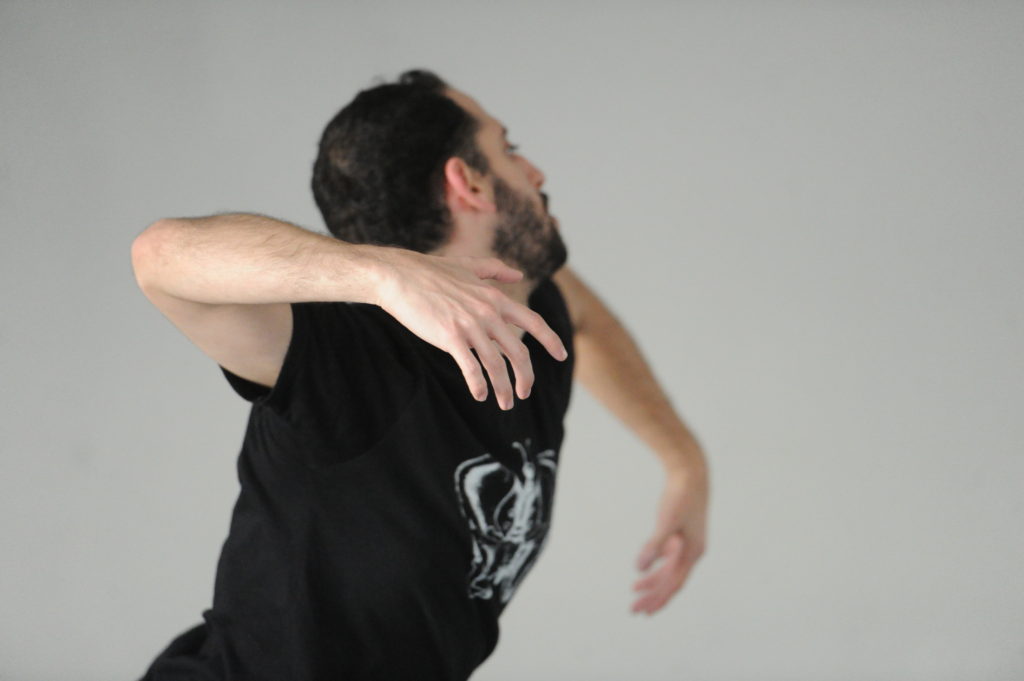 How do you like Moscow?
We didn't have enough time to see the city. This is my first time in Moscow, but I have been to St. Petersburg many times. I first came to St. Petersburg for "Open Look" with the choreographerIdanSharabi in 2014 [performing the work "We Men" – Ed.], and there I met Vadim Kasparov and Natalya Kasparova [Kannon Dance House – Ed.]. Last year, Natalya and I collaborated on a joint creative venture, and it was amazing; I was extremely happy with the experience. I fell in love with St. Petersburg then – and now with Moscow.
What was the nature of your creative collaboration with Kasparova?
The dancers from her troupe were very open – they were already acquainted with many dance techniques, and it was important to me that they gain enjoyment from performing something that they had never tried before. This work – "Memo" – was very personal for the dancers who performed it. I asked the dancers to write their memories on the floor and walls of the studio in chalk, whether about the distant past or about what had happened a few minutes ago. And in just 20 minutes the entire floor and the walls were covered in their memories. They improvised on the basis of what was written. This work was about how memories affect us as we are today. There was a lot of improvisation in this work, something less commonly done in Russia. Of course, the piece wasn't entirely improvisation; there was composition, and we created some points of contact. However, they were not portraying anything concrete; everything came from their own bodies. I didn't want to impose my choreography or philosophy on them, because I knew that I would then lose their individual presence in the work. It was important to me to see what they could bring to the table and what I could do with that based on my experience. I wasn't interested in merely seeing how they could imitate me. Natalya also participated, and I was inspired by her dancing.
How did you start dancing?
I did gymnastics from the age of 7, played the piano, and sang. I was a very difficult child – I had too much energy; I pestered everyone. I couldn't concentrate for long or sit in one place. I had my own personal imaginary world, one which I still inhabit. My parents tried to direct my energy into gymnastics and music, and I also worked in the garden at home. It turned out that I was too flexible for gymnastics, hyperflexible, and for a boy (in gymnastics) the most important thing is strength. I watched a video of rhythmic gymnastics, and it was interesting to me how the girls controlled their bodies and at the same time easily manipulated the ribbons, balls, and hoops. At 10, my body could perform all the difficult elements, and I knew that it wasn't enough for me; I wanted something more.
One day, a friend suggested that I go to a dance school, and I quickly fell in love with dance. At 12, I began to study ballet and contemporary dance, and in the evenings, I studied folk dance because I wanted to learn more and more techniques. I often missed school; my mother would get notes from my teachers that I was skipping school or not doing my homework, but I only wanted to dance.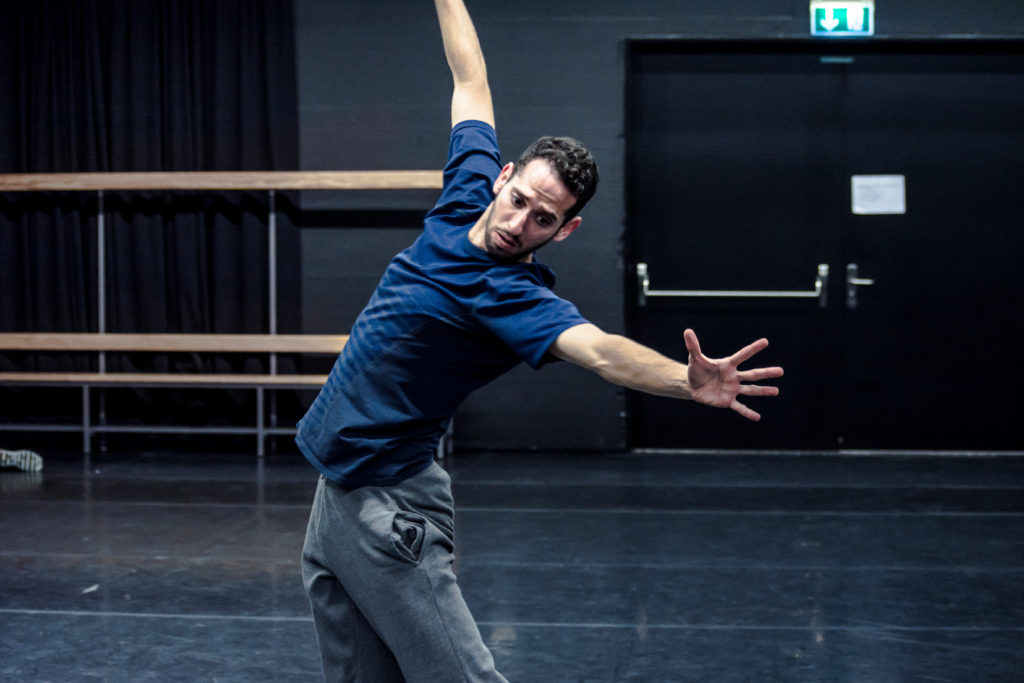 When I was 18, I attended the school of the Kibbutz Contemporary Dance Company, and after a year I was accepted into the company, where I danced for two years. Afterwards, I spent three years as a member of the Fresco Dance Company. I subsequently participated in works by William Forsythe, Jacopo Godani, and Emanuel Gat. Later, I joined Vertigo Dance Company for a season, after which I started to work with the choreographer IdanSharabi. We traveled a great deal and participated in prestigious festivals. I worked with Keren Rosenberg, who choreographedwhat became my first major solo; I danced on stage for a full 20 minutes, which was a big thing for me. I then became part of the TanzLuzerner Theatre.
I met Kathleen McNurney (artistic director of the TanzLuzerner Theatre) in Copenhagen and was struck by her kindness and daring. I have worked with many people, and she is the kindest and most professional individual I have met. It was she who gave me the opportunity to perform in Vishneva's festival. It was amazing that she gave me the opportunity to show my solo, as I was a new member of her company. I am endlessly grateful to her for that.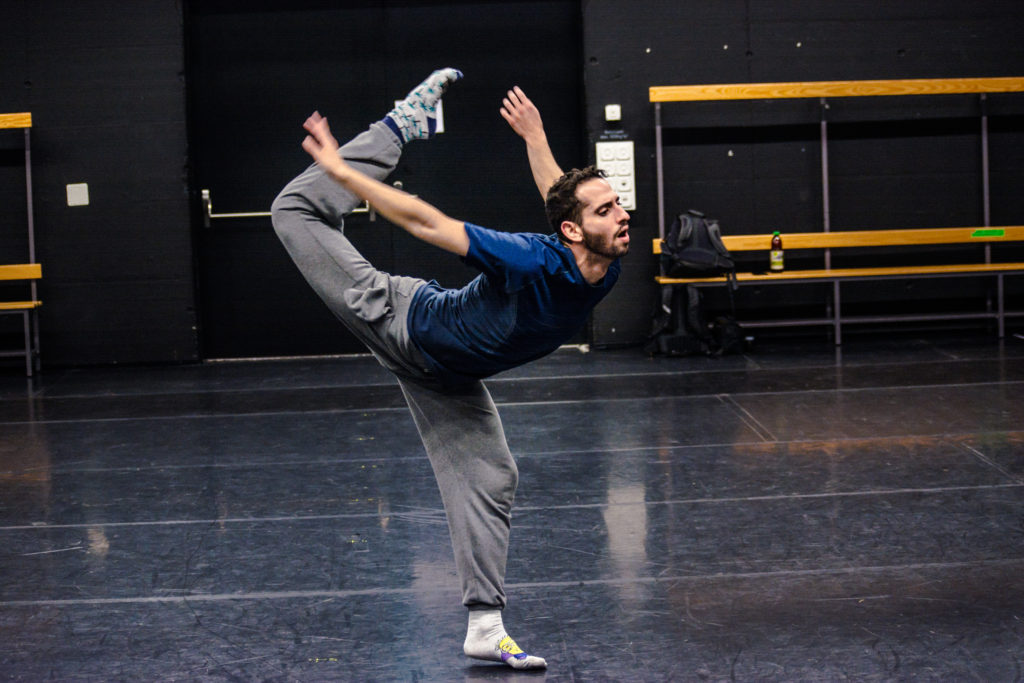 Tell us about your solo at "Context"
When Kathleen asked me to create a solo, an idea had already been growing in my head for some time. I needed to make a short work, but now that I have returned from Moscow after the festival, I am considering how it could expand into a larger piece. This solo is very personal. I am in a relationship, but it is long-distance – we see each other for one week every three to four months. In the course of that week, we have to get to know each other again; it is a time of love and hate, sometimes tedious, and then I am left alone, I reflect, and again I miss them. One day I decided not to worry or doubt and just to choose this person, like I choose this profession or like I choose tea or coffee every day. So I called the solo "I Choose You."
What most influences your technique?
I can't point to one single place and say that it is where I got my technique. I developed my technique over years working as a dancer; also, I am a Pilates instructor, and I know Thai massage. In addition, the study of anatomy has contributed greatly. I have been studying the question of how a dancer can keep his body healthy and not destroy it. I developed a technique which I called "Anchor Technique;" it is a mixture of all the different forms of dance which I have encountered, and it incorporates my philosophy of the body. I have given master classes in various parts of the world, and professional dancers have said that they have begun to understand their bodies better and feel healthier. It is an organic method which allows the body to move freely, without restriction. You understand your body better, and as a result, you avoid causing it harm. The technique is based on my knowledge of classical ballet, floorwork, release technique, modern dance, improvisation, and Gaga technique as well as yoga, Pilates, the Feldenkrais method, chi gong, and anatomy.
That sounds very interesting!
You have worked so many places; where did you like most of all?
That is a difficult question because I liked every place incredibly well. I fell in love with each place. In Russia, I was amazed by how enthusiastically people work; it is very inspiring.
What was your work like in Kibbutz?
I was still very young then. It was very physically challenging, but it pushed me to a new level.
Are you familiar with Russian contemporary dance? Or with a particular individual?
Only from St. Petersburg, and he is a friend of Diana Vishneva – Vladimir Varnava. I saw his work, and we talked a little. But I know little about Russian contemporary dance, unfortunately.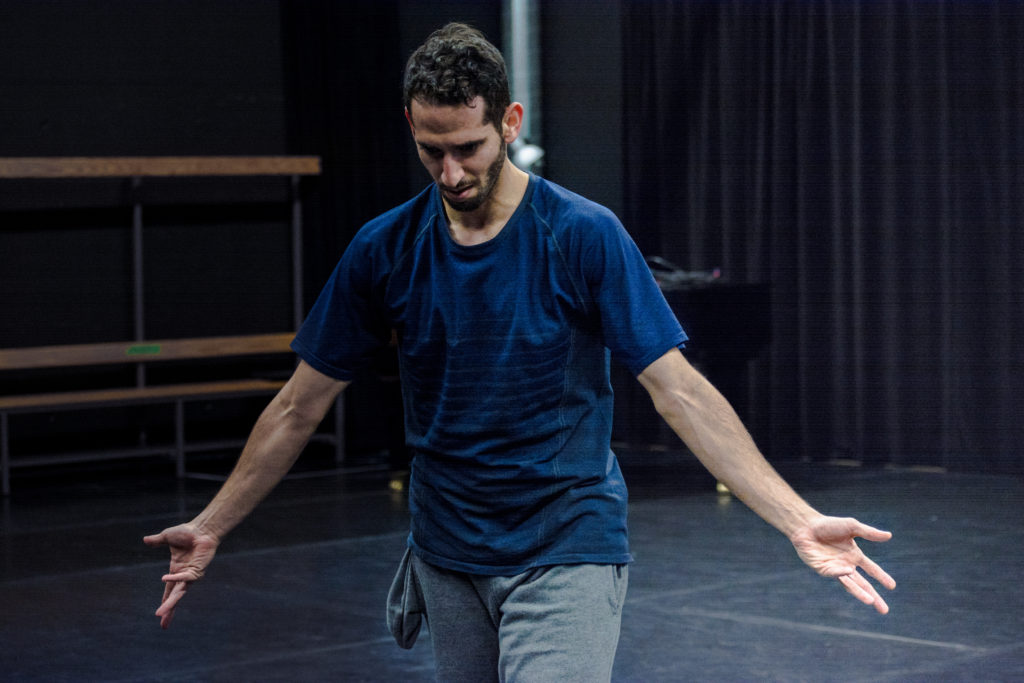 Do you have a favorite technique?
It depends on the time of year. I fall in love quickly – and just as quickly tire of things. I love ballet – the music, the legwork, the turns. But sometimes your body wakes up in the morning and knows that it doesn't want to dance ballet. I love different movement techniques, not necessarily dance, like yoga and Pilates, which can contribute greatly to one's dancing.
Which choreographers would you like to work with?
I have a long list. I would happily work with Keren Rosenberg again. I hope that Mats Ek changes his mind about retiring. It would be interesting to work in neo-classical ballet. Marco Goecke is someone with whom I would love to work.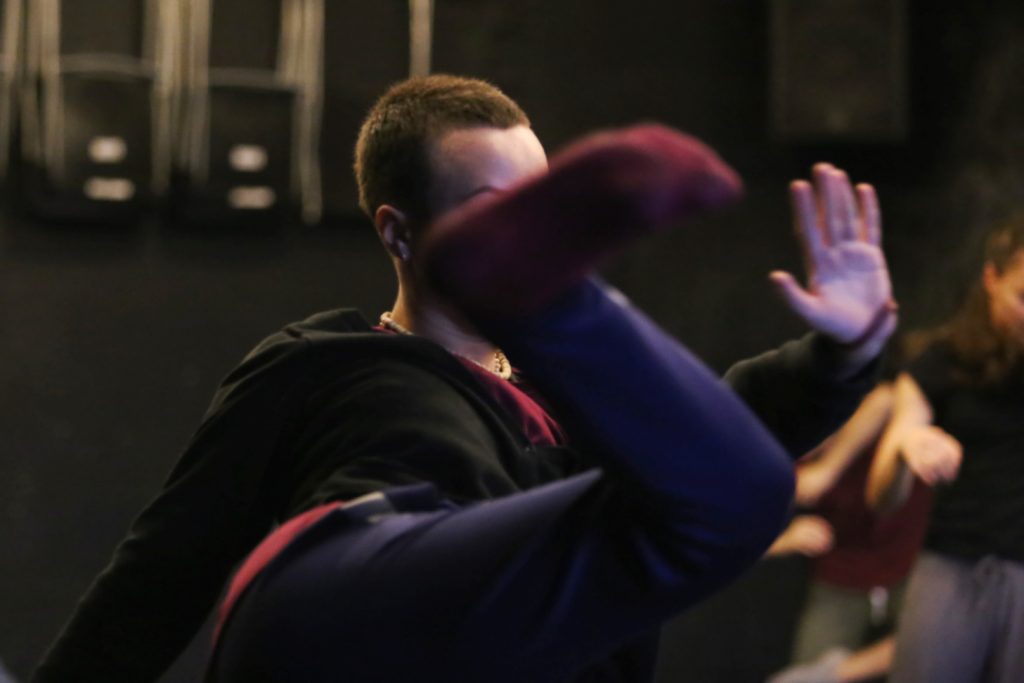 Is there anyone you wish to emulate?
No, first of all I want to be myself. I have been searching for myself for 31 years and am still hoping to find myself. I do want to take a bit from everyone whom I love and with whom I work.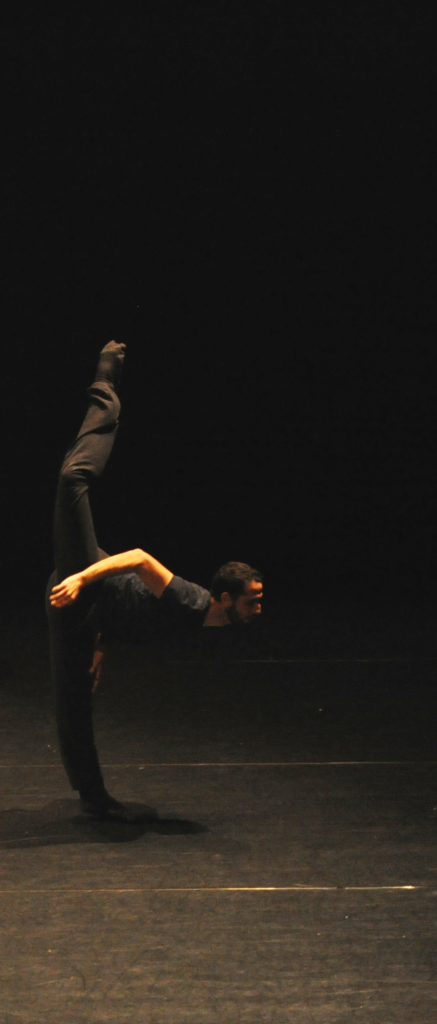 What are your plans for the future?
I have huge dreams; I allow myself to dream without limitations. I love to create, to share my fantasies and madness with people. Once, I considered trying to create something else in addition to dance, but I decided to devote all my energy to dance. One of my dreams is to have my own academy or school where I would teach my own movement philosophy and where my friends and people whose work I love would also share their knowledge. Within the framework of this school, I would like to teach children how to work with the body so as not to harm it – how to warm up, cool down, stretch – all the information that many do not receive. No one has time for that – you have to kick your leg higher, learn the combination, do the most pirouettes. I would like to set aside time for talking about diet, anatomy, and injury.
Where?
That's a good question. When my friends ask me about this, I say – wherever I get an offer. My dream is that it would be somewhere surrounded by nature. I have so many acquaintances whom I would like to work with under one roof – like a big family – in a setting where they could share their knowledge with others. I saw something similar at "Context" – everyone who worked on stage and performed was like a family. Some dancer or other was always standing behind the wings and encouraging the performers, and in turn, we shared this sense of love with the audience. Diana created this atmosphere of unity and support, and I want to create something similar, because together we are stronger.
Are you planning to come to Moscow again?
I would be happy to do so for whatever reason – to learn, to create, or just to socialize.
Interview by Nina Kudyakova
Photo and video provided by Dor
Translated from Russian by Emily ShawRuss
Original: http://dozado.ru/interviu-s-israilskim-tancovshikom-dorom-mamalia/